Green the Redways: Copenhagenize the TfL Transport for London Road Network TLRN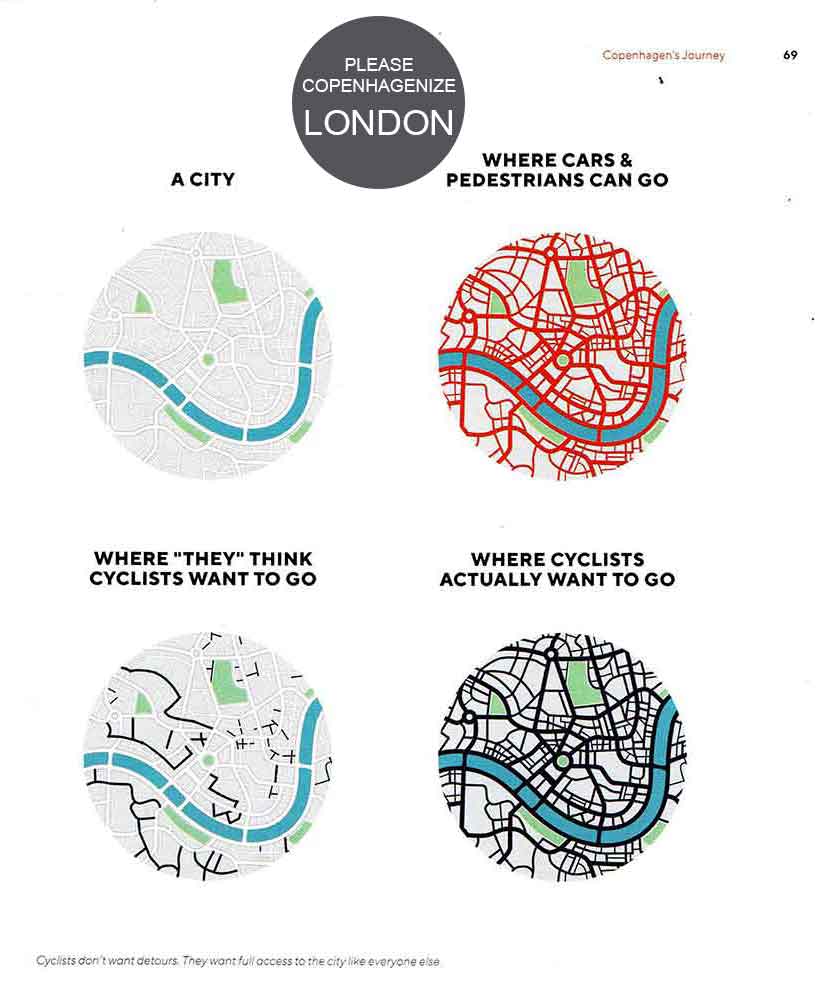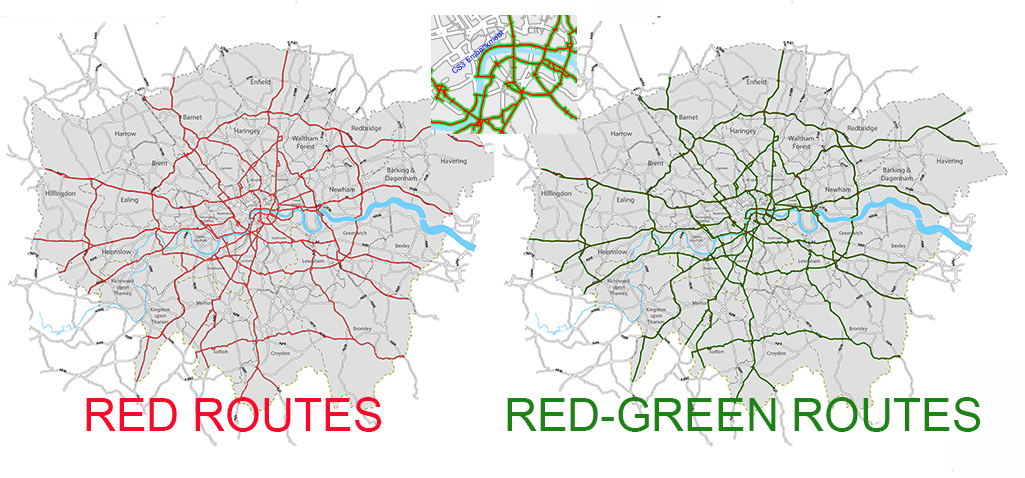 TfL should Copenhagenize London's the TLRN (Transport for London Road Network. Copenhagenization means confiscating the warships of a defeated enemy, which is what the British did in 1807. Mikael Colville-Andersen uses 'Copenhagenize' to mean good cycle planning. I've been reading his book and wish the TfL board would read it too. The left below diagram should be applied to London by converting the TLRN from 'Red Routes' to 'Red and Green Routes', as as TfL did to the Embankment Section of CS3.  Putting segregated cycle paths in both directions would make it a Red-Green Network.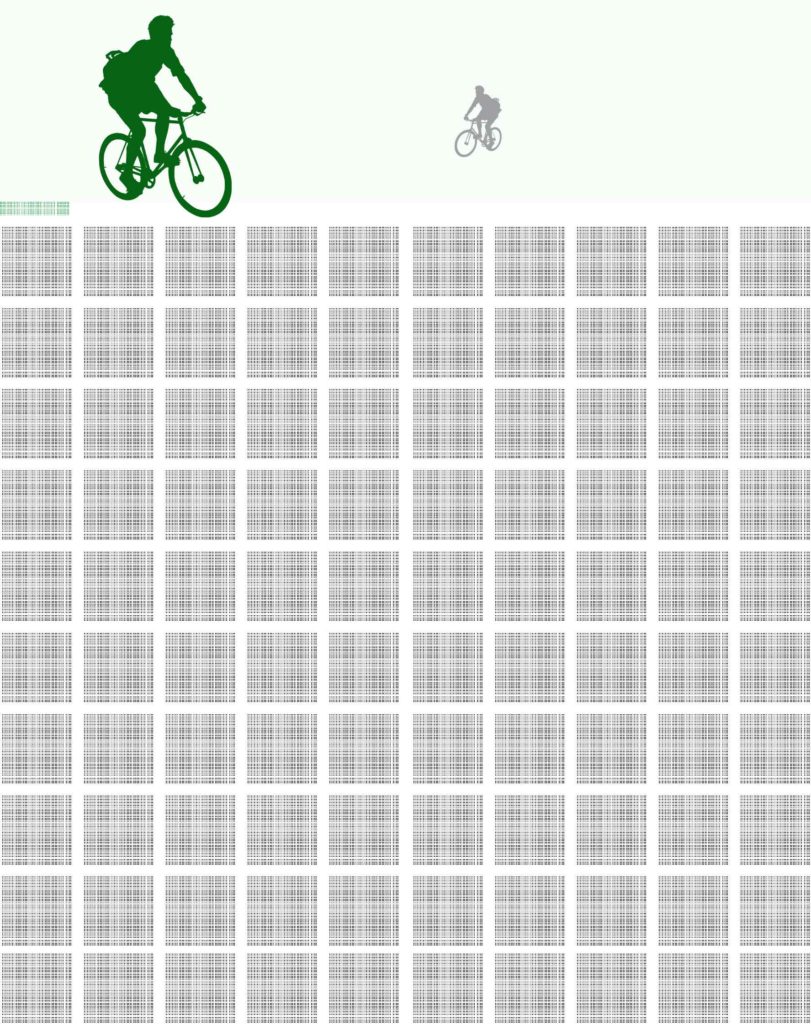 One million dots. London has 1 mile of cycle superhighway for each 1,170,000 people. Copenhagen (shown by green dots) has 1 mile of segregated cycle path for each 1,943 citizens
See also: 
Costing and phasing London's Cycleway Network
Copenhagenize: The Definitive Guide to Global Bicycle Urbanism by Mikael Colville-Andersen, Island Press, 2018, review by Tom Turner
Costs, benefits and cost benefit ratios of Crossrail and a Londonwide Cycleway Network.
16 Principles for Cycleway Network Planning
Four step model for bicycle network infrastructure planning
Bicycle network planning and design : in Edinburgh, Cambridge and London