Desire Lines are a key principle in landscape architecture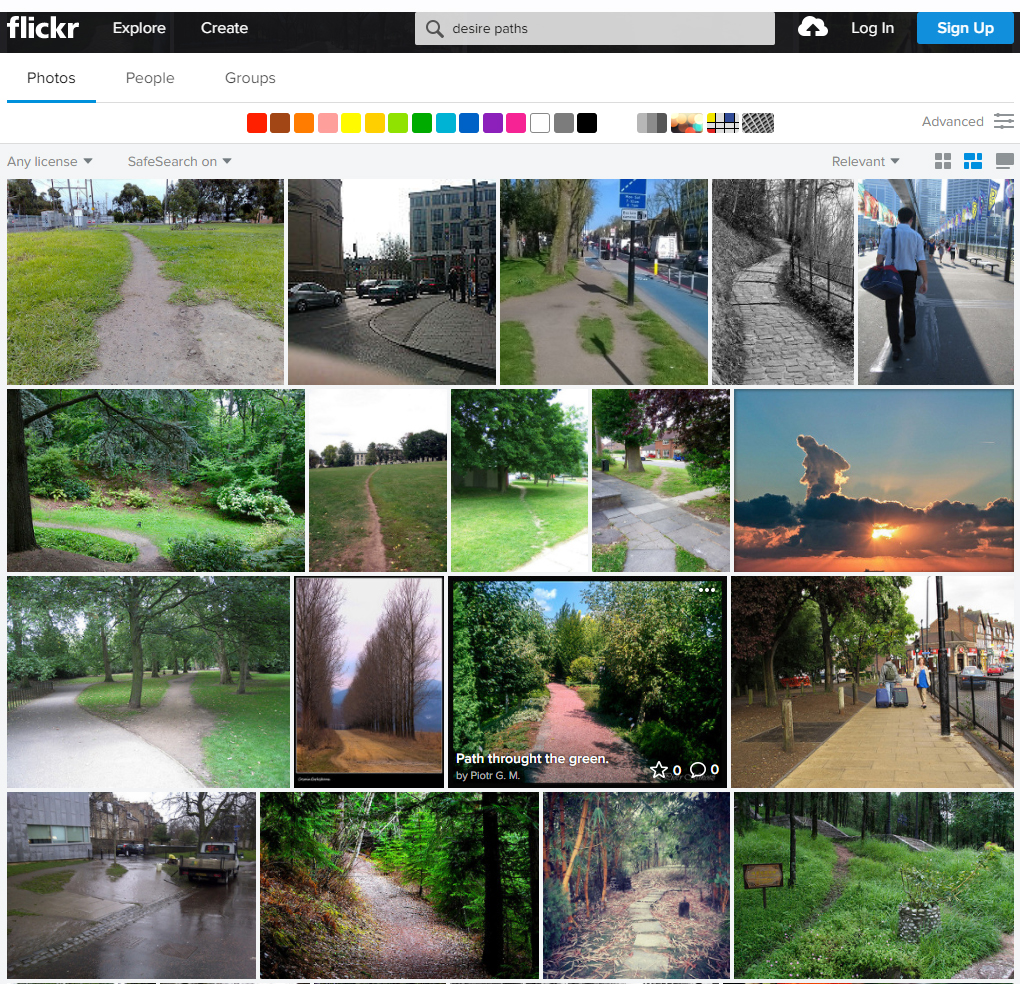 'Desire line' is one of landscape architecture's most useful concepts. Less romantically, Wikipedia calls it a 'desire path' and explains the idea as ' the shortest or most easily navigated route between an origin and destination'. OK, but as everyone knows, desire involves attractiveness as well as opportunity .  A Flickr group collects photographs of desire paths. Some are truly desirable. Others are merely functional.
The origin of the phrase 'desire line' is romantic. It was popularised by  New Orleans Tramway which Tennessee Williams made famous with the name of his play, A Streetcar Named Desire (1947). The tram led to a district called Desire. But a year before this the term 'desire line' was in use by American transport planners  planners to mean  'a straight line from an origin to a destination' (eg in the 1946 Portland Metropolitan Area Traffic Survey: Origin-destination Study). I first heard the term from a landscape architect c1970.
The phrase 'desire line' is sometimes, and incorrectly, attributed to the French philosopher Gaston Bachelard. In a book on The Poetics of Space (1958) he recommended topoanalysis as a counterpart to psychoanalysis and wrote: Thus we cover the universe with drawings we have lived These drawings need not be exact. They need only to be tonalized on the mode of our inner space. But what a book would have to be written to decide all these problems! Space calls for action, and before action, the imagination is at work. It mows and ploughs.