London Landscape Replacement Policy
Brexiteers have called for London to become a 'Singapore-on-Thames' and one aspect of this is very attractive. Singapore has seen itself as a Garden City for many years and it agreed  a landscape replacement policy in 2009. LUSH 2.0 is a policy for Landscaping Urban Spaces and Highrises. The aim is to create 'a green and lush living and working environment' for everyone.
The Urban Redevelopment Authority  (URA) explains that 'Through an incentive program, we replace greenery lost on the ground from development with greenery in the sky through high-rise terraces and gardens. This adds another layer of space for recreation and gathering. In Marina Bay, all developments comply with a 100 percent greenery replacement policy. The Pinnacle@Duxton, the tallest public housing development in the world, has seven 50-story buildings connected by gardens on the 26th and 50th floors. You can even jog around a track on these levels, which are also equipped with exercise stations'.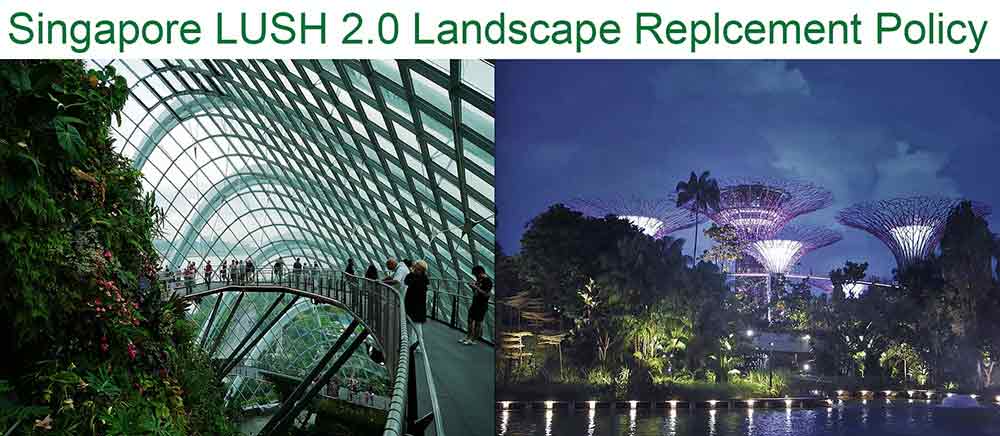 London has always thrived by attracting talent, from the UK, Europe and the World. To continue doing this it has to create a high quality environment for living and working. This involves green transport, green living, and green working. So let's make London a lush city. Henry Steed, who appears in the above video is a member of the Landscape Institute. So is Andrew Grant, who explains his design for Singapore's Gardens by the Bay in the below video.