Sustainable Mass Rapid Transit by light rail, bus and bicycle: a comparison

'Rapid transit system' is a term used for rail, bus and cycle networks. For trips up to 5 miles (8 km) cycle networks transport more people in less time than rail or bus networks. eBikes operated on cycle networks further reduce journey times and make cycle networks competitive for longer distances, up to 10 miles (16 km).
Compare mass rapid transport systems
For station-to-station trips rail is fastest. For door-to-door trips  up to  5-8 miles (8-12 km) cycling provides the shortest journey times unless you live and work beside stations. Bus rapid transit systems run at faster speeds than bikes but journeys take longer because they provide for few door-to-door journeys.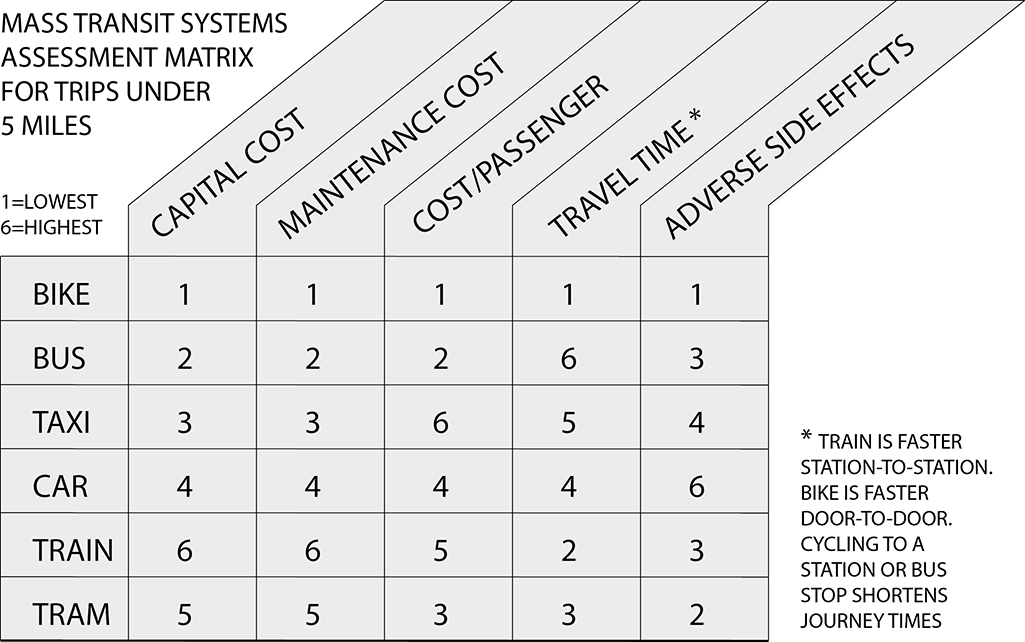 From the perspective of city planners, cycle transport has many advantages.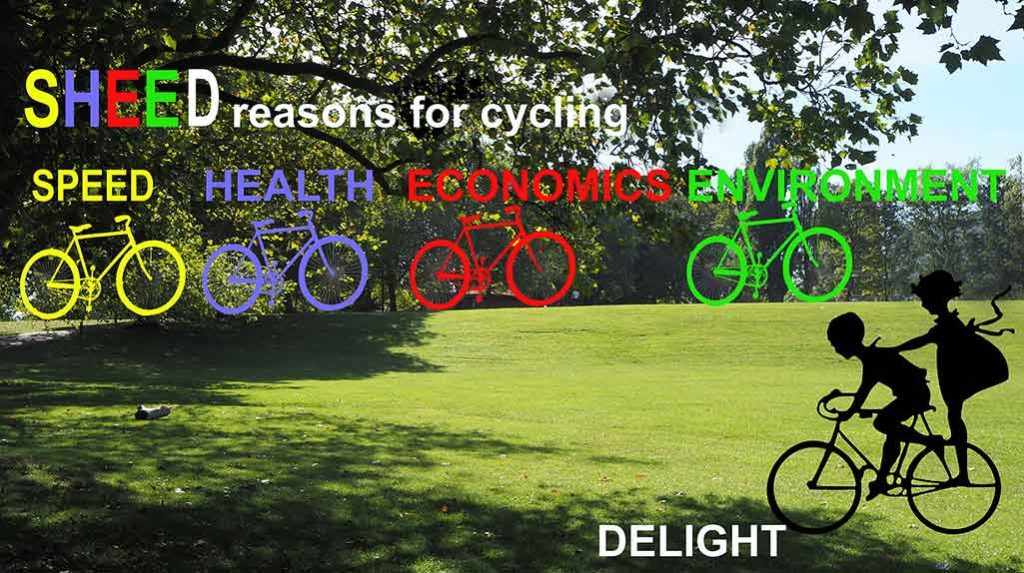 To realise the full value of cycle infrastructure:
cycle paths, bike lanes etc must be integrated with other mass transit networks by planning railway stations as hubs for local cycle networks
individual cycleways must be interconnected to form a network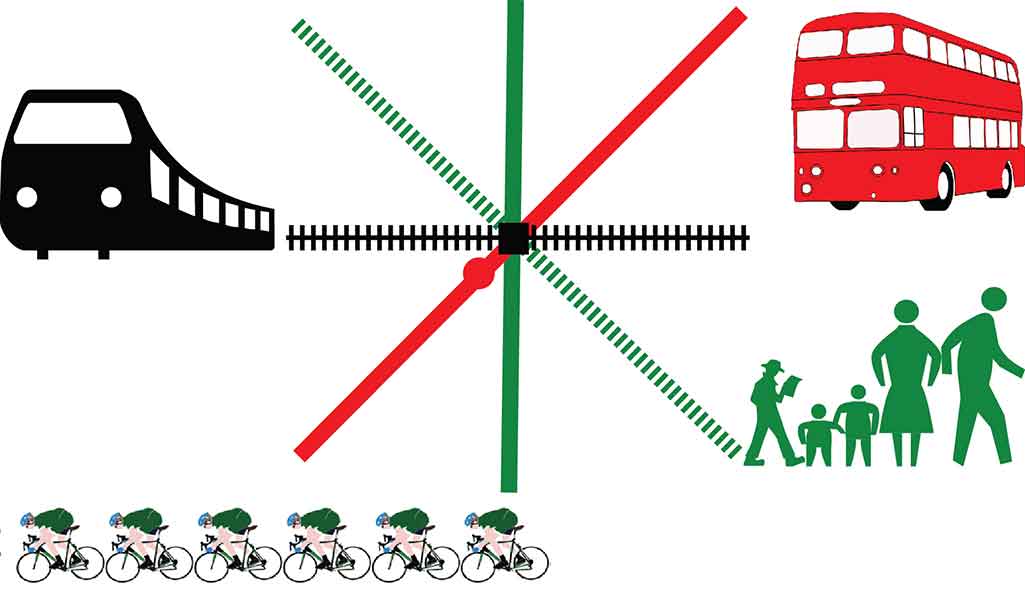 See also:
Costs, benefits and cost benefit ratios of Crossrail and a Londonwide Cycleway Network.
16 Principles for Cycleway Network Planning
Four step model for bicycle network infrastructure planning
Bicycle network planning and design : in Edinburgh, Cambridge and London
How to integrate cycling with urban design: Copenhagenize