The TfL Olympic Cycle Route 1 on the Isle of Dogs
If you would like to do an assessment of the Isle of Dogs section of TfL's Olympic Cycle Route, please retain your impartiality by doing the assessment before reading the post or watching the video.  List of 18 London cycling posts and videos.
[yasr_visitor_multiset setid=0]

The drab and almost-invisible cycle route on the east side of the Isle of Dogs was planned by TfL as a contribution to the 2012 Olympic Games. It was described as an 'enhancement' and formed part of TfL's Better Routes and Places initiative.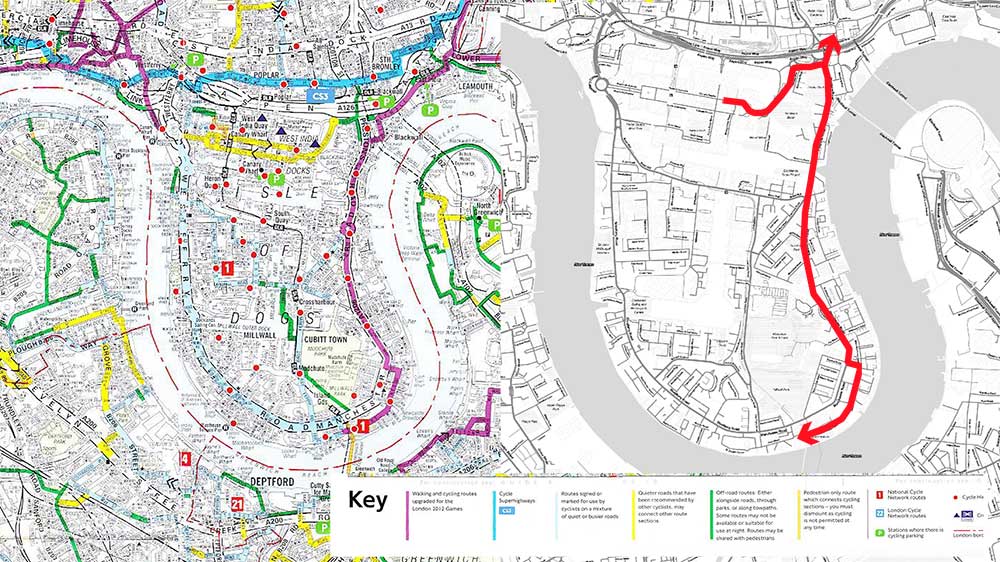 This video follow the TfL Olympic Cycle Route from Canary Wharf to Island Gardens. It's not clear whether the spur from Preston's Road to Canary Wharf is part of the route. If it isn't, it should be. If it is, it's an example of really bad cycling landscape architecture. I did not have the TfL map with me when cycling the route and fear I did not manage to follow all of it by navigating with the inadequate signage.