Transport and Landscape Architects
Over a century of experience: Landscape Architects have well over a century of experience of dealing with transport infrastructure projects. In the States parkways were roads created to view the scenery. The first parkway is generally thought to be the Eastern Parkway through Brooklyn to Ridgewood Reservoir, and designed by Frederick Law Olmsted and Calvert Vaux and built in 1870-74. Such early parkways were about bringing the countryside to the city.
By the beginning of the twentieth century parkways were being designed for their scenic views of the countryside, and for recreational driving. These roads generally had limited access for ease of driving and bridges to take other roads under or over the parkway.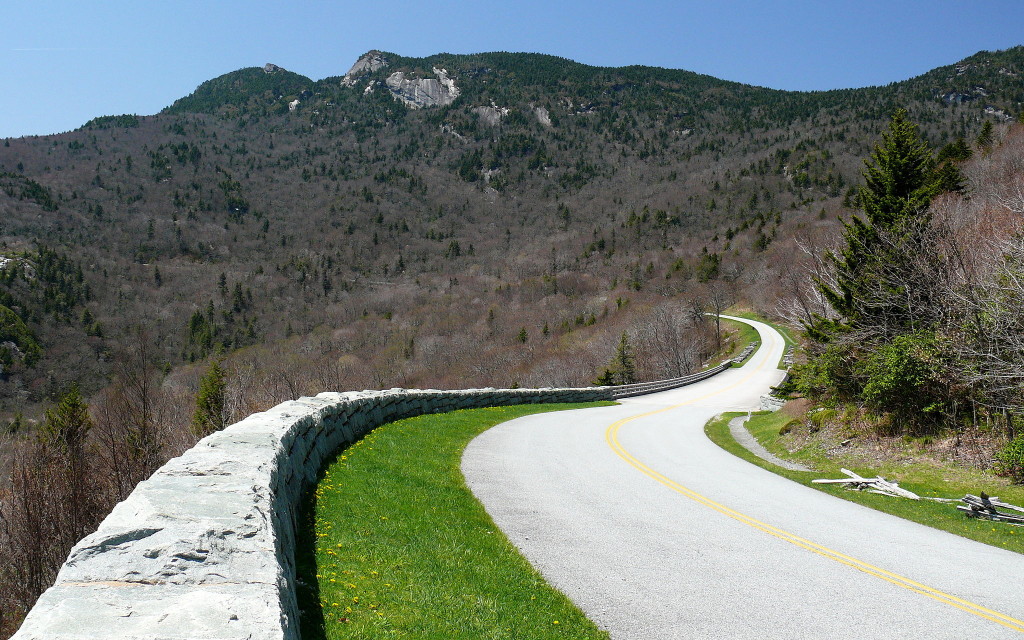 via 
Then with Roosevelt's New Deal in the 1930s, the US federal government promoted National Parkways which are four lane highways with a central median  strip and these are the responsibility of the National Parks Service. A classic is the 755 km long Blue Ridge Parkway begun in 1935 through Virginia and North Carolina which connects the Shenandoah National Park to the Great Smoky Mountains National Park. 
In Germany by the late 1930s Albert Speer, as Generalbauinspektor, had a team of twenty landscape architects (then known as Gartenarchitekten) working on Germany new Autobahn system.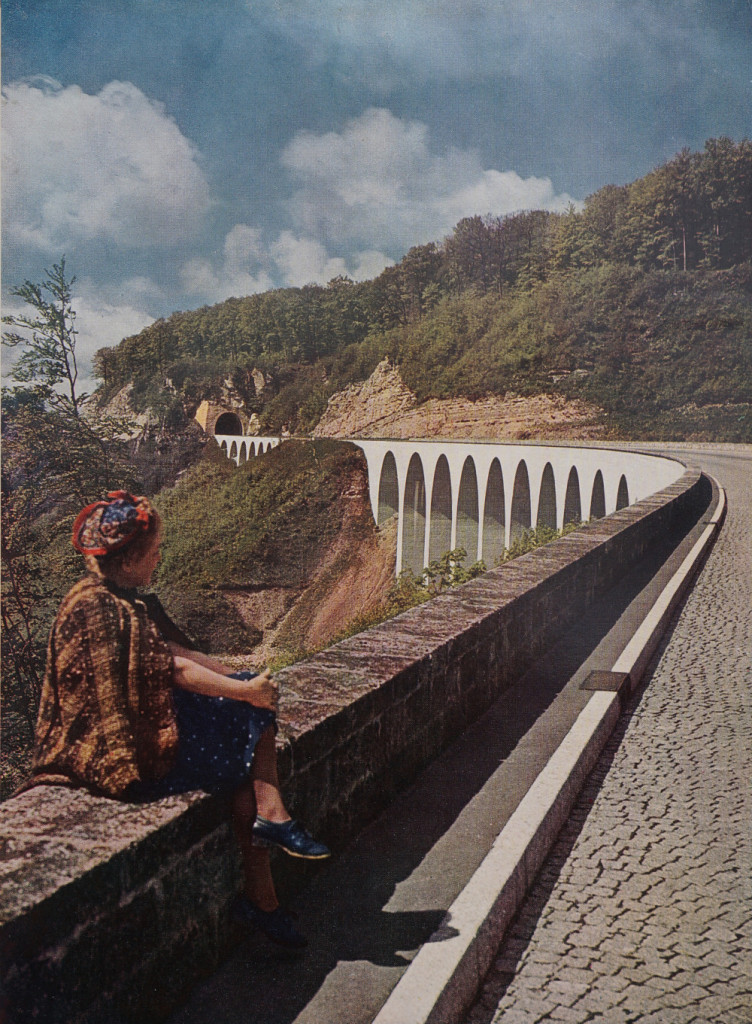 British motorways: Post-war, such work has continued, for example the British motorway system involved teams of landscape architects. Indeed in the 1960s there was in addition a team of landscape advisors to the Department of Transport, including Derek Lovejoy and Bodfan Gruffydd. One classic piece of advise was the M40 crossing of the Chilterns which is curved so as to avoid a disruptive notch in the ridge. The key piece of presentation was a painting of the proposals by John Piper, which Bodfan Gruffydd commissioned.
EIA Directive: The European Community Environmental Impact Assessment directive of 1985 has widened the scope for such advise, and now work extends to both assessing schemes at a initial strategic stage, advising on the line of new routes and design of the motorway itself. But this includes all strategic infrastructure including airports, canals, roads and railways.
High Speed lines: For example, in Britain, the first High Speed Railway involved advise from Arups and design work by landscape architects of Building Design Partnership while currently landscape architects from LDA and Natural England are working on the High Speed 2 railway proposed from London to Leeds and Manchester and points north.