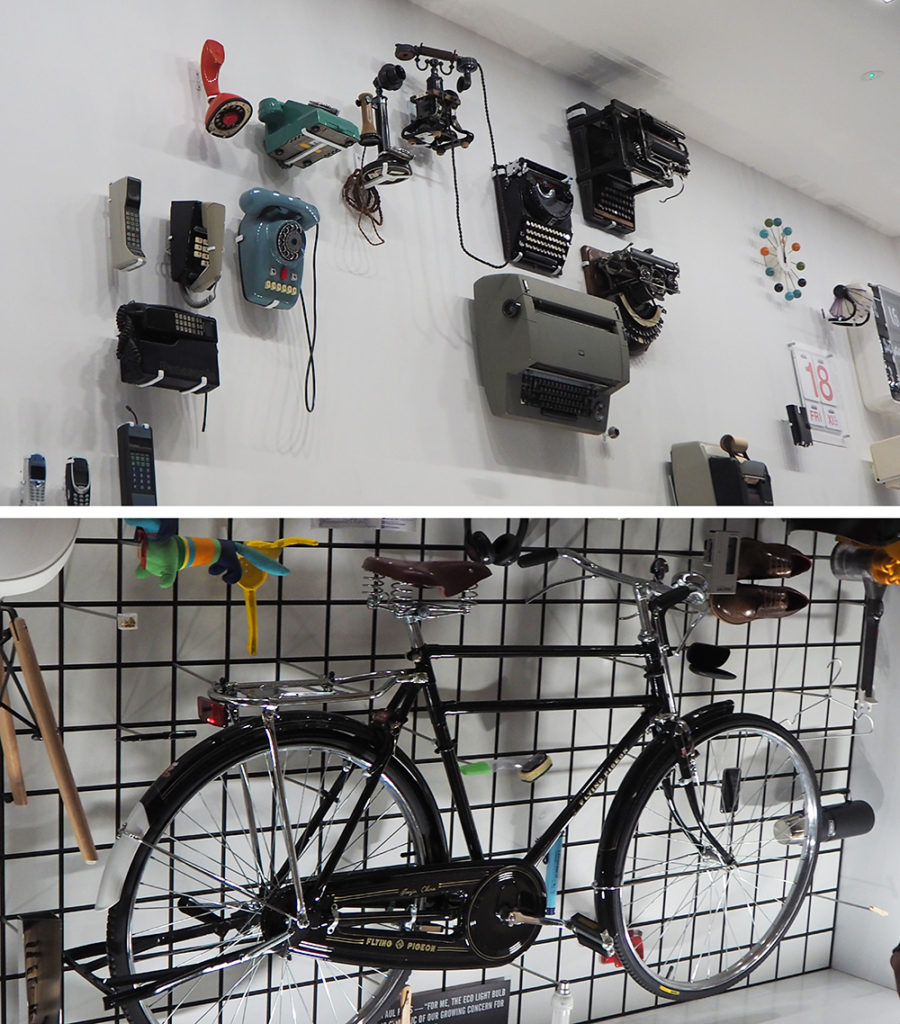 The Flying Pigeon bike (on display in London's Design Museum) was made in Tianjin and based on the English Raleigh Roadster (which I hankered after in my teens)
The Flying Pigeon Bicycle is on display in London's new Design Museum.  Chairman Mao approved the manufacturer as New China's bicycle company, in 1949, and 30 years later Deng Ziaoping defined prosperity as 'a Flying Pigeon in every household'. Mao also gave China the world's best urban cycleway network but Deng's reforms caused a steep fall  in the popularity of cycling. In 1980, 63% of commuters cycled to work. The figure is now below 12% but set to rise as bike-sharing booms in China. The Kingdom of the Bicycle may ride again.
Ofo is a Chinese bike-sharing startup backed by Tencent and Didi Chuxing (which forced Uber to withdraw from China by investing to undercut Uber's prices). Ofo bikes cost £30 to buy (compared to £3000 for a Santander bike) and are rented for £0.12/hour. Usage is tracked by smartphones and riders are sent a code to unlock the bikes. Ofo was founded in 2015 and has 50,000 bikes for hire in Beijing. The company's founder is 25 years old and plans to expand overseas. He would be very welcome in London. I'd like TfL to send its cycle planning team for a short break in the Chinese capital. The good news for Ofo is that a glistening Flying Pigeon can can be viewed free of charge in London.