Pro Bono landscape architecture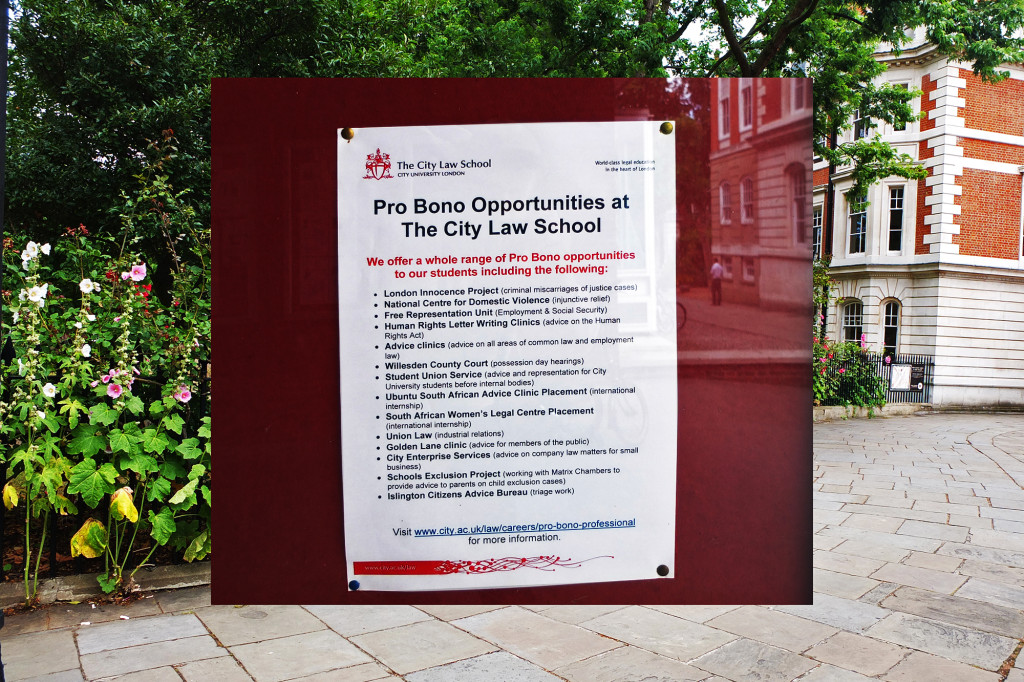 Landscape architecture has a focus on the creation of public goods for communities and organisations. This distinguishes it from garden design for private clients.
Landscape architects, drawn to the profession by concerns for social impacts, environmental impacts and visual impacts on the public realm, sometimes find private commissions limiting. They welcome the broader horizons of pro bono work. Wikipedia explains that 'pro bono publico (English: for the public good; usually shortened to pro bono) is a Latin phrase for professional work undertaken voluntarily and without payment or at a reduced fee as a public service. Unlike traditional volunteerism, it is service that uses the specific skills of professionals to provide services to those who are unable to afford them'.
Lawyers have led the way in pro bono work. Designers are catching up.  The attractions are:
New and varied projects make us better designers. They broaden our experience and they can provide opportunities for brainstorming, design charrettes and the development of quick ideas.
Younger staff gain a roundtrip experience of places, clients, users, money, materials, construction, plants and maintenance which is not often available on office projects. They make new contacts inside and outside the office.
Pro bono landscape architecture benefits the profession by raising its profile. As in the example of John Hopkins work on Manor House Gardens, it can also create work for other landscape firms.
Local projects have a particular attraction, because we know and care about our communities.
Projects in developing countries (like the Dragon Garden in Ladakh, India)
We all feel good about doing good and there is often a warm camaraderie among designers on pro bono project teams.
Volunteer organisers seeking pro bono help and Social Impact Design. can contact a local branch of the UK Landscape Institute (and then click the tabs for About Us>Contact Us).
London lawyers offer pro bono advice. The American Bar Association  ethical rules recommend at least fifty hours of pro bono service/year.
See also: blog post on landscape architecture volunteering in Cambodia.