The Lost Lectures of Sir Geoffrey Jellicoe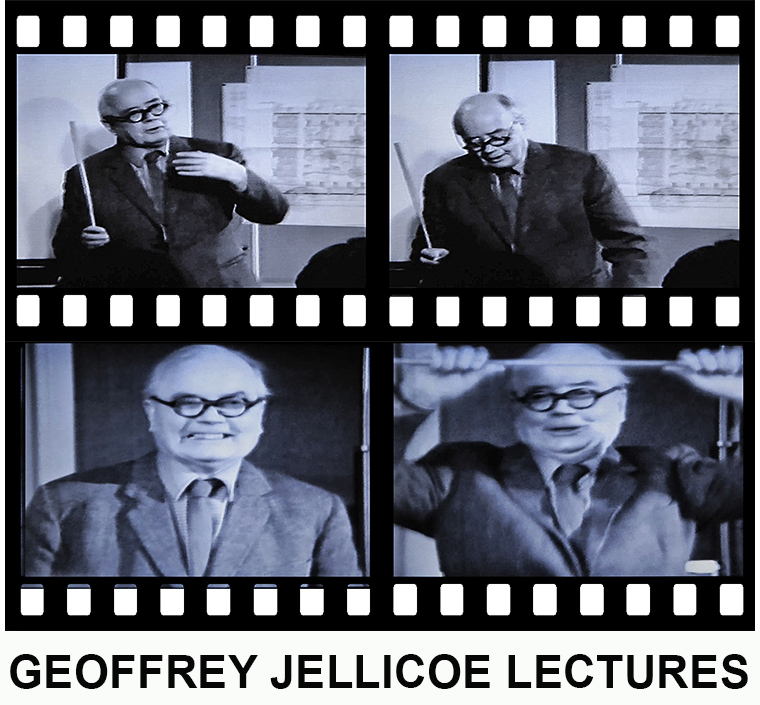 On the 20th anniversary of his death, the LAA has published 4 videos in honour of Sir Geoffrey Jellicoe. They include 2 unpublished lectures which languished in my attic for 35 years:
On draughtsmanship: Jellicoe remembers learning to draw at the AA in the 1920s. Then he gave it up for 50 years. Then he went back to drawing in the 1970s. Telling his friends that 'life begins at 80', he then undertook the largest projects of his career, emphasising the qualities of 'feeling' and 'luminosity' in the landscape drawings of his maturity.
On the relationship of landscape architecture to architecture: Jellicoe believes these arts are 'interlocked'. Landscape architecture is 'the most comprehensive of the arts'. Architecture is 'the noblest of the arts'
Two reviews of his landscape planning projects have also been published to mark the 20th anniversary:
I see Jellicoe as the most important landscape architect of the twentieth century. These videos  are published in warm remembrance of his life and work. Here is a 1993 interview and review of Jellicoe's work, which includes a clip of the Landscape Institute's librarian (Shiela Harvey).