Stockwell Street – University of Greenwich Green Roof London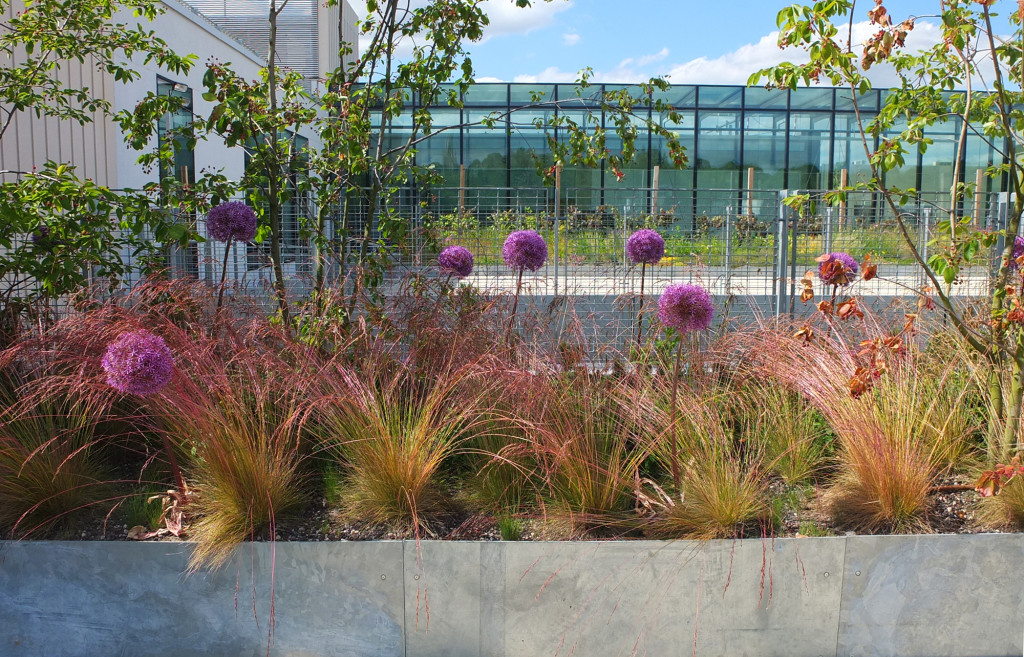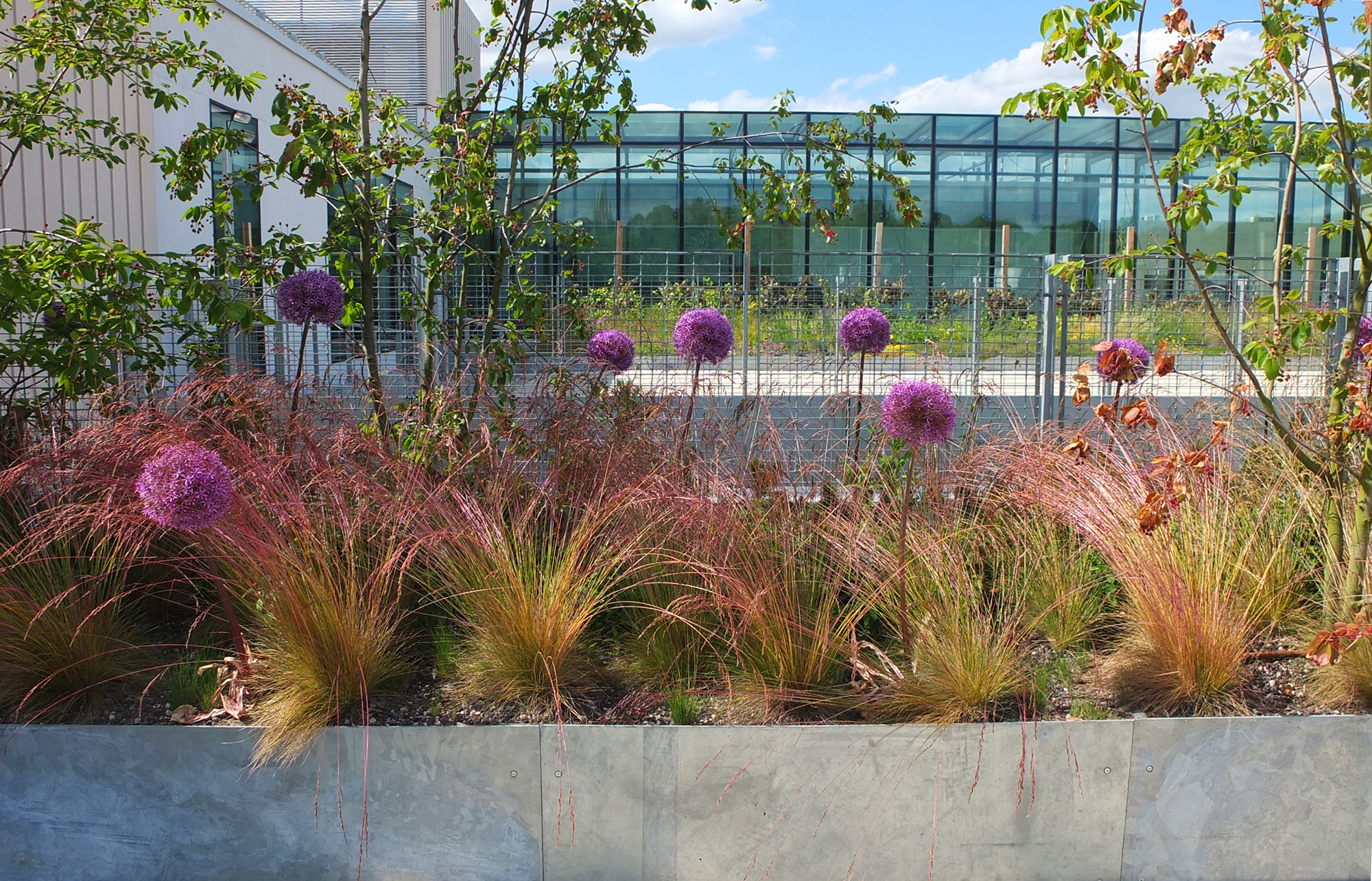 The University of Greenwich's Department of Architecture and Landscape, in Stockwell Street has extensive green roofs, used as follows:
about half the area is designed as roof gardens ('intensive green roofs') and are accessible to landscape architecture students and staff for teaching and research. The roof gardens have an expanding plant collection, a vegetable garden, fruit trees, hedges, lawns and ponds. There are views of Greenwich Hospital, the Cutty Sark and Greenwich Park. It is a delightful place. Access is restricted because local residents do not want their houses and gardens to be overlooked. Their wishes are understandable but, if the site had been developed for residential or commercial use (which was the most likely type of development for many years) there would have been much more over-looking.
the other half of the Stockwell Street roof  area ('extensive green roofs) has  a shallower depth of soil and lower safety barriers. It is used solar panels and as an experimental area for testing different sedum-related seed mixtures.
See also: Green living wall research at the University of Greenwich